While most white parties call for all-white outfits, adding shade variations is usually okay. Look for white businesses with interesting details or fabrics like this chic off-white skirt and jacket outfit.
If you're looking for a more casual white party outfit, consider this two-piece crop top and skirt set perfect for curvy girls. Pair it with neutral heels or sandals in skin tones.
Dresses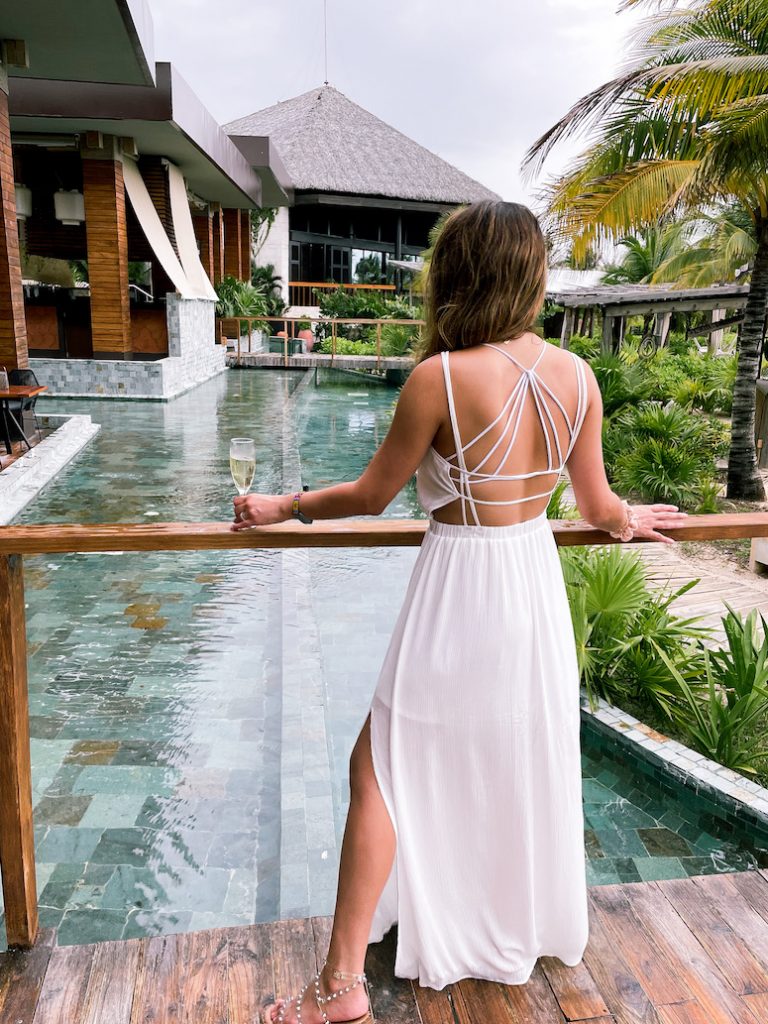 Whether you're an all-white girl or not, dresses are a great choice as white party outfits. Dresses can help to show off your curves and create the illusion of a more feminine shape. They can also be more comfortable to wear than pants and skirts. Plus, they look chic and elegant on all body types.
If you're looking for a white party outfit that is chic and sleek, check out this strapless white jumpsuit from Lulus. It's perfect for summer and would look amazing paired with white heels and minimal jewelry. Or, you could even add a pair of black strappy sandals for some bold contrast.
Another white party outfit idea is a two-piece dress set. This is a perfect option for a summer party because it shows off your tan. You can also glam it up by adding some gold jewelry.
If your style is edgy, wear a white two-piece crop top and skirt set with chunky combat boots. This outfit is sure to turn heads at any white party.
White party outfits are great for summer parties and can be worn any time of year. Just make sure to choose a shade that complements your skin tone. If you have darker skin, opt for off-white shades or ivory-inspired color tones. If you have lighter skin, go for bright white shades. Also, don't be afraid to experiment with different textures and embellishments on your outfit. The key is to find a unique look that makes you feel confident.
Jumpsuits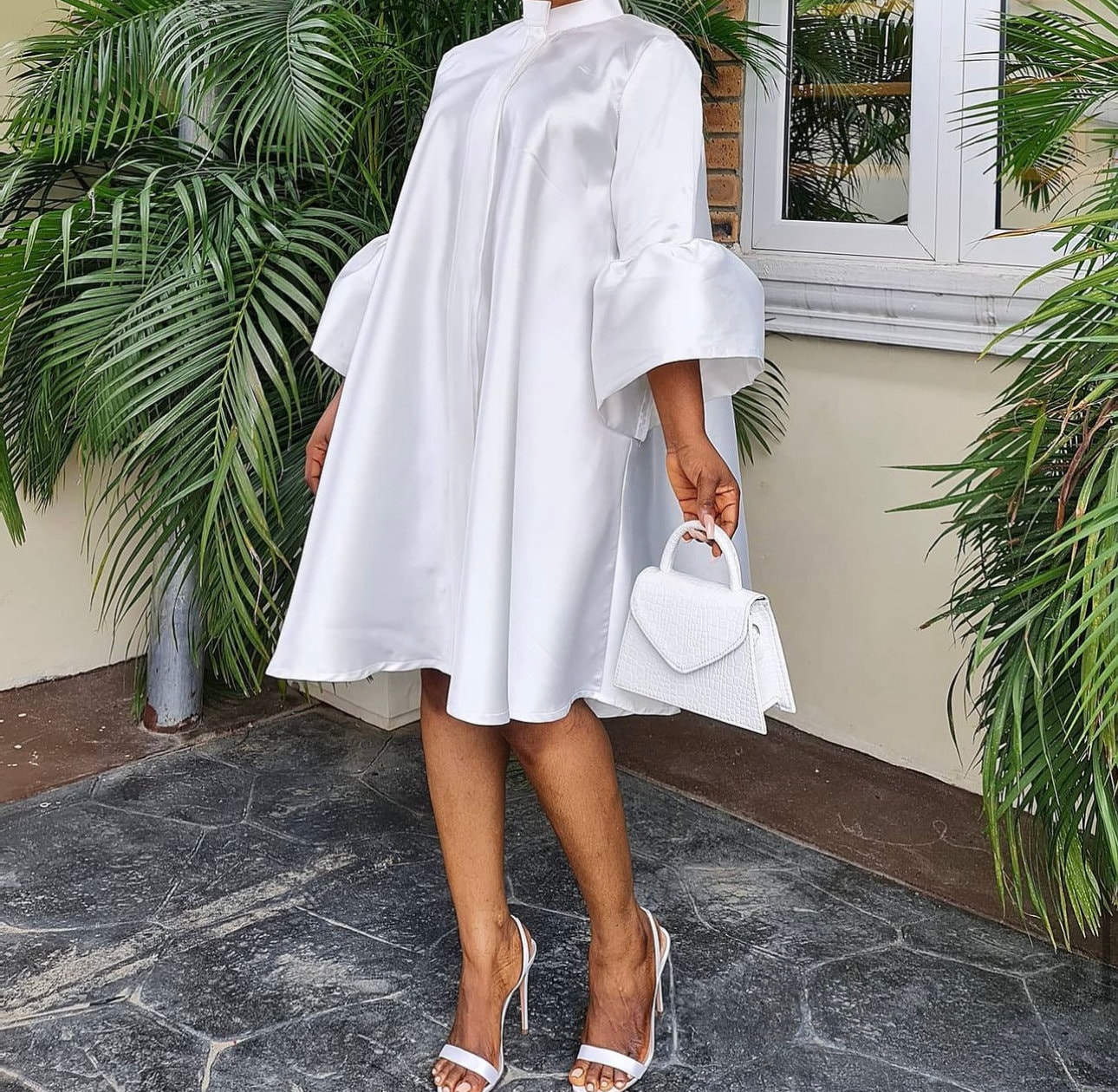 The jumpsuit is an incredibly versatile piece that instantly takes your look up a notch. You can dress it up for a formal occasion with heels or wear it with a pair of sneakers for a more casual look. Jumpsuits come in various colors and fabrics, so you'll find one that suits your style. They're easy to pull off and look great with heels and a simple clutch. If you're looking for an elegant white outfit for a party, try a silky jumpsuit from Lilysilk. It's perfect for the summer season and would look lovely with a pair of strappy heels and minimal jewelry.
If you're looking for a more formal white outfit, try a fitted dress with a standout feature. This white strapless dress from Lulus has a beautiful bow feature that will turn heads at the party. You can also try a crisscross jumpsuit from SheIN, which is super affordable and has a stunning v-neck feature that'll make your legs look longer.
Wear a bedazzled white outfit like influencer Leonie Hanne if you're feeling extra. Just make sure to choose a shade of white that's neutral enough for your skin tone. You can even add accessories to the look to give it a more glamorous touch. Just be careful not to overdo it since you don't want to end up with an outfit that looks sloppy or like you tried too hard. To avoid this, stick with a few pieces that are a little more dramatic.
Skirts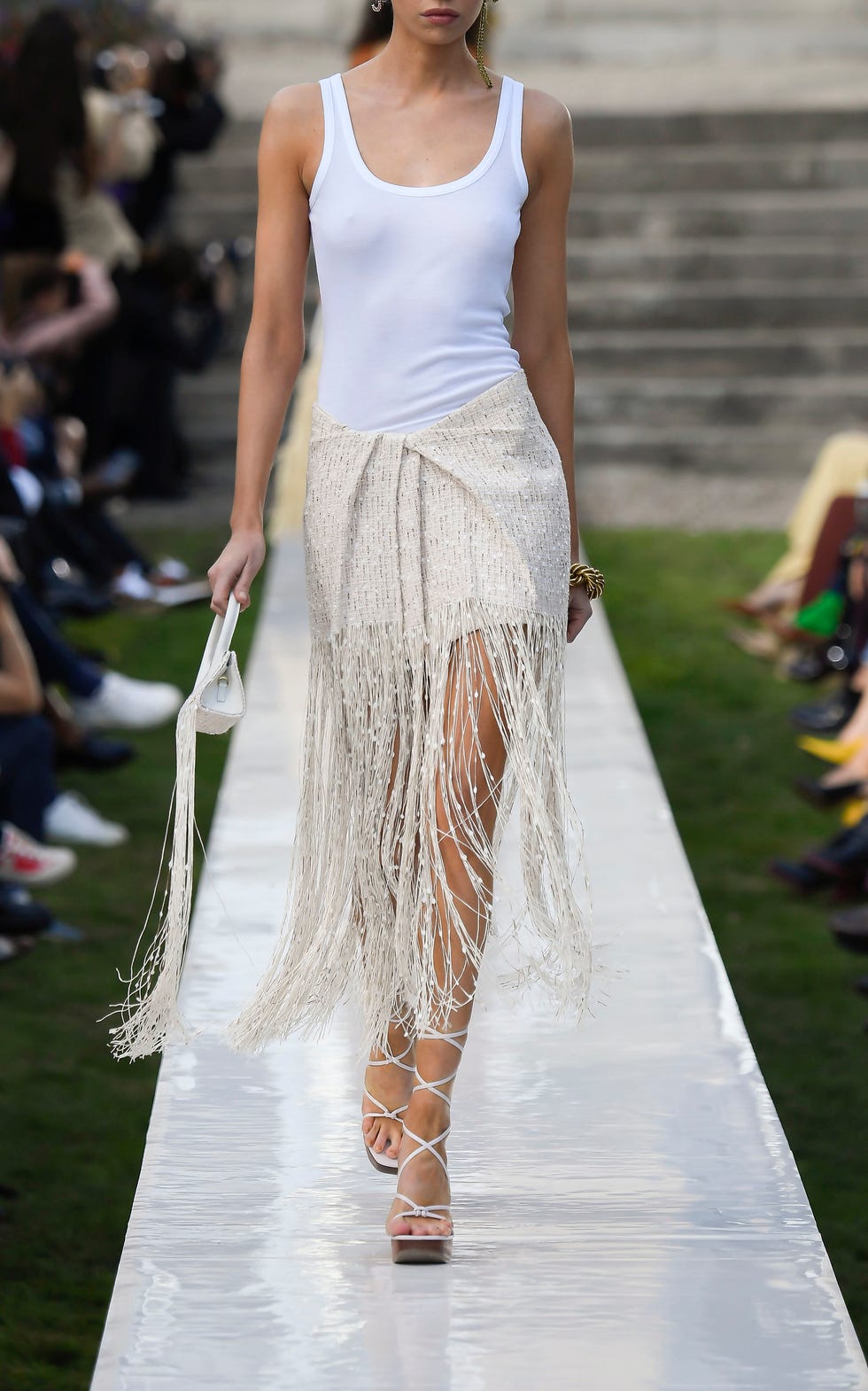 White party outfits for women include various stylish options, from dressy white dresses and jumpsuits to casual white skirts and tops. Flowy white maxi dresses and fitted midi dresses are classic choices that flatter almost any figure. Look for ones that have a little bit of embellishment and lace for extra style. You can also try out a white sweater dress, as seen on Sydne Styles, to make a chic and cozy statement. Silk is a nice option for formal white party outfits and drapes beautifully over any body type. Avoid casual or beachwear clothing like shorts, flip-flops, and t-shirts for these parties unless specified by the event's dress code.
For a fun and youthful white party outfit, try out a short white two-piece dress with a ruched detail and lace back. This dress is available on Lulus, and it would look amazing paired with some dainty jewelry and pumps. You could even wear a bold lip color to complete this look.
Another great option is a skirt and top combo, as plenty of white dresses pair well with cute matching blouses. This is a super stylish look that is perfect for summertime. Wear this with a white clutch and heels to finish your face.
For men, a white suit can be a chic and classy choice for a white party. You can even try out a white case in a light fabric like linen for a more lightweight feel. If you want to add a touch of flair, you can mix in some black accessories. Just be sure to keep the number of black items minimal and that they are a good size so you don't look too flashy.
Pants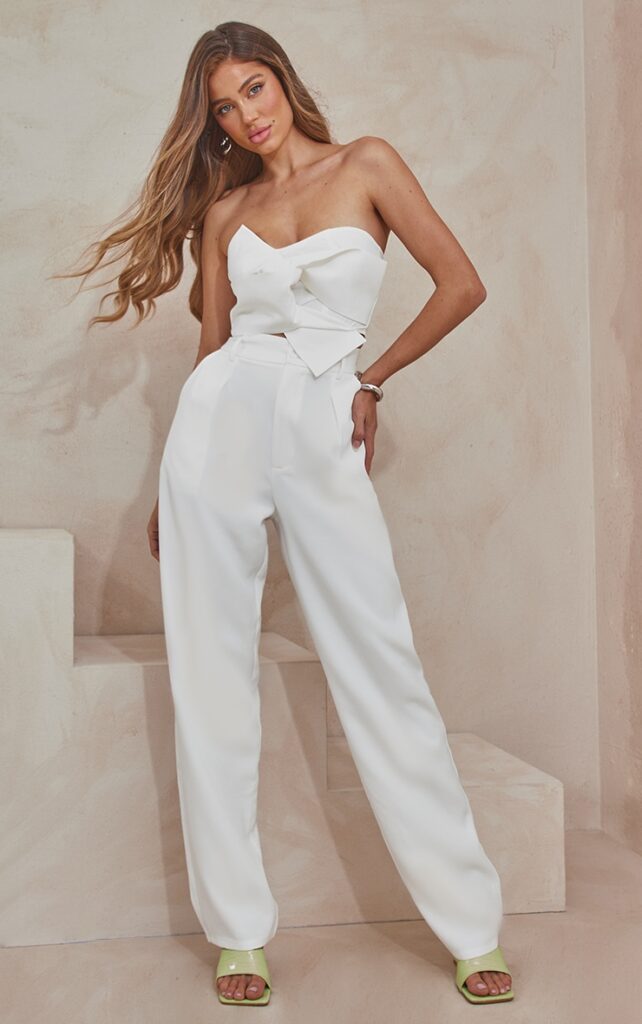 White parties often have an all-white dress code, requiring attendees to wear clothing items in a light hue from head to toe. While this can seem challenging, it's possible to adapt classic outfits and add subtle variations that maintain a white party's all-white aesthetic with white pants or trousers for a stylish and elegant look. At the same time, women can choose from various skirts, tailored pants, and other bottom options.
When choosing white party attire, selecting fabrics or the event's atmosphere and theme is important. For example, is important cotton or linen are lightweight yet breathable fabrics that can be worn in summer and provide an elegant appearance. Additionally, these materials are comfortable and wick moisture away from the body, ensuring that participants stay cool and dry throughout the night.
Pants and trousers are also a versatile option for white party attire, as they can be worn with casual and formal tops. For example, a pair of linen pants and a tailored shirt can be paired with a button-down or sweater for a more relaxed look. Additionally, a couple of chinos or khakis can be worn with a crisp white shirt and blazer for an elegant ensemble.
It's also important to select appropriate footwear for the white party. For example, sneakers may be right for a casual event, while heels or loafers can be worn with formal outfits. It's also recommended to select shoes in a light color, as dark-colored shoes can detract from the all-white aesthetic of the company. However, if the event's dress code allows for it, wearing a pop of color like a belt, shoes, or hair accessories can be an attractive way to stand out at the party.
Tops
An invitation with a white-only dress code can bring a little extra stress to your wardrobe. The good news is there are plenty of ways to interpret this dress code with style and flair. From white suits for women to dresses and jumpsuits, these ideas will help you shine at your next dinner en blanc!
Opt for a breezy white lace midi dress like this one from Lulus for a super simple look. Pair it with a white clutch and woven purse for a casual summer outfit for a backyard barbeque or a beach party. Keep your jewelry and makeup minimal to maintain a fresh, feminine aesthetic. For a more formal white party outfit, choose a fitted white blouse or blazer and match it with white pants or a skirt. A bold accessory like a statement necklace or standout earrings can help you draw the eye upward and showcase your unique personality.
If you're feeling a little extra, take a cue from influencer Leonie Hanne and wear that bedazzled white dress to your next event. You'll instantly get noticed and feel glam at the same time. Remember to swat away sweat stains before you show up for the party so you don't ruin your new look.
Even though most white parties call for a completely monochrome look, mixing shades is perfectly fine. Just add a hint of black to your white party outfit for balance. Black shoes or bags can also create a chic contrast against your white attire. Just don't add any color that's too bright or neon, which will cause you to look washed out and too bright for the occasion.